QR Codes can quickly provide a wealth of information to your customers or clients on their smartphones. The only problem is that once those QR Codes are printed on advertising copy and in the hands of your customers or clients, the information the QR Codes provide is static and unchangeable.  That is, until now!  With our Dynamic QR Codes marketing system, when customers scan your QR Code, on whatever advertising copy you choose, the information linked to that code is able to be changed.  With our Dynamic QR Code marketing system, when you print a QR Code on refrigerator magnets, containers, flyers, business cards, etc., that information is no longer "one and done." You can understand why we are excited about the possibilities!
With the advent of Dynamic QR Codes, the advertising possibilities offered through Dynamic QR Codes are limited only by the creativity of our clients.  Imagine, if you would, a printed QR Code on advertising copy, such as a refrigerator magnet, that can be scanned monthly, weekly, daily, or even hour by hour with a different offer determined by you, the business owner. In addition to having a message loop every so often, messages can additionally be displayed for a few hours of a day, on a whole day of the month or on a series of days.
How about that for flexibility. We're talking about QR codes that can offer information, coupons, discounts, special offers, or whatever your marketing imagination can come up with at whatever intervals you chose.  Challenge us to find something we can't do for you with Dynamic QR codes.
You have got to see this in action! If you are viewing this page on a website, scan the QR code below.  Scan the same code six other times one minute apart.  The QR Code will deliver a different message with each scan.  When you scan it an eighth time, the QR Code brings you back to the first message and continues the same sequence.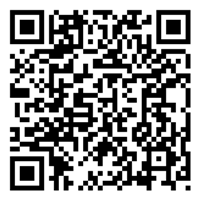 I think you will agree that the use of Dynamic QR Codes brings a revolution to mobile marketing advertising. Let us help you maximize your advertising dollars. Contact us now.